'To Advertise or Not to Advertise' in the Trade Press
Norbert J. Hobrath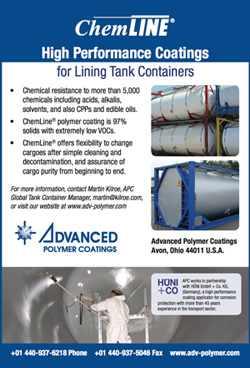 ISSUE 14
For the majority of the world, when you talk about advertising, the images of those clever commercials come to mind as seen during the Super Bowl. They are expensive to produce, and each year the price seems to rise for the time slot. Some are memorable, some are not. (I personally still like that little Darth Vader boy in the Volkswagen commercial). Sometimes it seems the PR generated around the commercial delivers more punch than seeing it live.
But there is another realm of advertising, one that occurs every day around the world, 24/7. This is institutional advertising. The kind where businesses talk to other businesses about the strengths and capabilities of their companies, products and services. It is not always so glamorous, but can breathe new life into a product or clearly position a company in the mind of a potential prospect or customer.
I could write for pages here on how to create effective trade ads, what popular topics should be presented, how to measure response, the role that strong graphics play, etc. I have done hundreds of these ads through the years. But I want to talk in more general terms and repeat a question I am often asked by my customers, "Is trade advertising still an effective way to get our message out, especially in light of all the competing media options vying for the budget, such as websites, social media, trade shows, and special events?"
"That is a good question" is always my response.
Let me present some history first. All the way up into the late 1990s, before the internet took hold, trade advertising was probably the most effective way to reach prospects and customers. Each ad in a trade magazine would have a reader service number on it. The reader would then check off that number of the product s/he was interested on a free return-postage-paid postcard that was inserted into the magazine. This "bingo card" allowed the magazine to track what products the reader wanted to learn about. The magazine then contacted the various advertisers in the issue, providing a list of names and addresses for followup as instant sales opportunities. Corporate sales staffs eagerly waited each week or month for those leads to roll in. This also allowed the marketing director to easily track and justify media expenditures as part of the sales process.
The internet changed all that. Around early 2000 these print advertisements featured website and email addresses so readers could go directly to the company to learn more. Bingo cards soon disappeared as readers didn't want to wait for a month to get the information they requested. They wanted (and got) immediacy!
So do we still need trade advertising in our arsenal of marketing weapons today? I absolutely still say yes. There are many reasons for this, which are illustrated below. But common sense should prevail. If you have a smaller budget, use smaller ads, such as half page or quarter page ads. Try to hit the top magazines in your industry. At least try to hit the most pertinent issues where editorial matches your products. And don't expect to be able to track exact results anymore unless you set up some specific methods to see how the leads have come into your organization

For example, I have a customer that makes specialty high performance coatings that are applied onto cargo tanks of ocean-going vessels carrying aggressive liquid chemicals. Each year we start from square one re-examining the advertising budget, the industry magazines, key messages to deliver, and budget parameters. Each year the program we implement is different, constantly shifting the media used to meet new goals. But we never sway from the basic tenant of keeping a strong presence in the trade media. A growing trend is for the magazines to offer digital ads (on their websites or the enewsletters they send out) to complement the print ads. I like to look at all options to see what is possible.
Off the top of my head, I can list a number of reasons to start or continue to advertise in the trade media. To confirm my thoughts I also did an internet search on the topic and found an excellent list of reasons, which I reproduce here acknowledging the source to "The Magazine Handbook." So here is a good starting list.
Magazines enhance advertising impact: Strong consumer experiences with magazines boost magazine advertising impact
Magazine ads last: Consumers refer to magazines multiple times – even saving them, giving advertisers the opportunity for added exposures.
Magazines supply credibility: Consumers trust and believe magazine advertising more than advertising in other media.
Magazines offer choice: Advertisers can choose from a wide range of titles, environments and "customizable" solutions that best suit advertisers' needs.
Magazines target efficiently: With a range of titles that appeal to specific demographics, lifestyles and interests, advertisers can hone in on the targets that fit their needs.
Magazines sell: Multiple studies have demonstrated that allocating more money to magazines in the media mix improves marketing and advertising ROI across a broad range of product categories.
Magazines provide rich experiences: Readers experience magazines in meaningful ways, including: I get value for my time and money, It makes me smarter, It's my personal time out and I often reflect on it.
Magazines engage: 90% of magazine readers pay full and complete attention when reading magazines. Magazine readers demonstrate the lowest level of multitasking when compared with multitasking rates for other media.
To close, let me tell a brief story about the advertisement shown above, for one of our clients, Advanced Polymer Coatings (APC). This ad appears in a B2B trade publication called "Bulk Distributor." A reader of the magazine in Houston was having a difficult problem with the lining of their tanks used to transport aggressive chemicals. They saw the advertisement, read the headline, "High Performance Coatings for Lining Tank Containers," and immediately made the call to APC. It just so happened that APC's Director of Industrial Coating Sales & Marketing was in Houston that day for a coatings trade show, and was able to immediately meet with the potential customer, listen to their needs, and suggest a solution. Talk about all the stars aligning properly! This was a new prospect for APC, and the end result may be that APC obtains an excellent long term customer from the new relationship. This only happened because of APC's commitment to advertising in the trade media to help reach its audiences.
Good luck with you trade advertising program. Feel free to email with any questions/comments at
nhobrath@hobrath.com
---
Norbert Hobrath
believes in the power of content marketing, both in words and images, and the powerful combination of these two. For more than 30 years, he has developed interesting, informative and influential strategy and content for both industrial and service-based B2B clientele. He has also directed marketing and communications programs as Director of Marketing Communications for a worldwide manufacturing company, and as Communications Manager for the Fortune 500 American Greetings Corporation, and for a BASF chemicals company. He enjoys promoting corporate and product brands through effective storytelling. He is President & Chief Content Officer of Hobrath Group, LLC in Cleveland, Ohio.
www.hobrath.com