Keep Your Business Healthy
Norbert J. Hobrath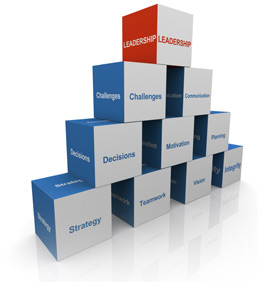 ISSUE 10
I want to present some questions in this blog that you should have the answers to, even before we start any content marketing work. Questions that will ascertain 'why' your business is even in existence and what it is supposed to do.

Keep Your Business Healthy
The questions I am going to ask, I learned a lot about in the book, "The Advantage: Why Organizational Health Trumps Everything Else in Business" by Patrick Lencioni. So all credit is given to him for the following questions for you to think about.
1. Why do we exist?

Ok, answer this and you are on the way to understanding why your clients will want or need your products and services.
2. How do we behave?

Perfect. What is your company like? How do you treat prospects, customers, vendors, employees, etc.? What are your values and beliefs?
3. What do we do?

Really, what do you do? Do you simply make products, or do you deliver customer-based solutions? See the difference in how you look at this answer?

4. How will we succeed?

What will it take for your company to be successful and grow? What problems do you need to overcome? Where should you focus your efforts?
5. What is most important — right now?

Maybe your sales are slipping? Maybe you should be entering a new market, maybe even internationally? What do you need to do NOW to make things happen?
6. Who must do what?

This probably is one of the biggest problems ever. Just exactly who is the responsible person or leader of the project? Did you notice the words in bold? Make someone accountable.
In the book, Patrick Lencioni says "If members of a leadership team can rally around clear answers to these fundamental questions — without using jargon — they will drastically increase the likelihood of creating a healthy organization." Now, is it easy to bring about the answers to these questions? Probably not. But take the time to think about them. Take one at a time when you have some time, or ask the questions at your company's next leadership meeting. It will surely bring out some interesting perspectives and will help put you on the path to a good and healthy organization.
Let me know if you'd like to talk more about what your business does, and how we can help take you up another level in your marketing strategies. That is what we do. Please email me. Good luck.
---
Norbert Hobrath
believes in the power of content marketing, both in words and images, and the powerful combination of these two. For more than 30 years, he has developed interesting, informative and influential strategy and content for both industrial and service-based B2B clientele. He has also directed marketing and communications programs as Director of Marketing Communications for a worldwide manufacturing company, and as Communications Manager for the Fortune 500 American Greetings Corporation, and for a BASF chemicals company. He enjoys promoting corporate and product brands through effective storytelling. He is President & Chief Content Officer of Hobrath Group, LLC in Cleveland, Ohio.
www.hobrath.com